Did you know that October is
Adopt a Shelter Dog Month
? It is! The
ASPCA
and
PetFinder
have some great ideas on how you can help shelter dogs this month, and of course I encourage anyone who's considering adopting a dog to consider a shelter or rescue dog. Even if you need a specific breed for allergies or some other reason, there are breed-dedicated rescues all over the place now, and, with a little extra time and effort, you can literally save the life of a dog.
Zelda, who has now been a part of our family for almost a year and a half, was on the fast-track to being put down when we found her at a high-kill facility in July 2011: She was a stray at a shelter with no known background (including whether she was fixed or even housebroken), a black dog, an adult dog, a mixed breed, and totally untrained on a leash. Five strikes. Five reasons that everyone else at the shelter that day was writing her off. They passed her cage like she wasn't even there.
But Zelda was worth
seeing.
She was worth saving. I can't even imagine my life without this clever, loving, Dorito-eared fuzzball who fills our home with infectious joy.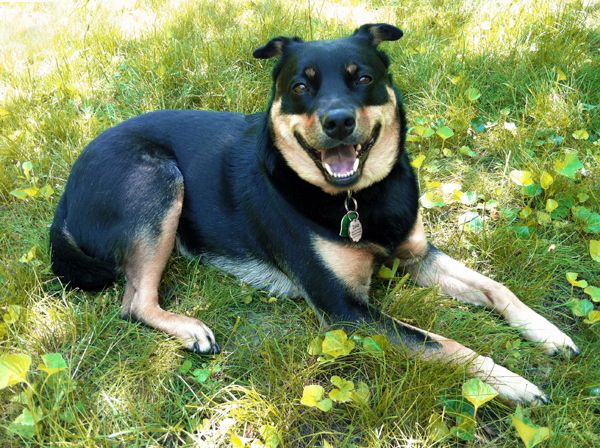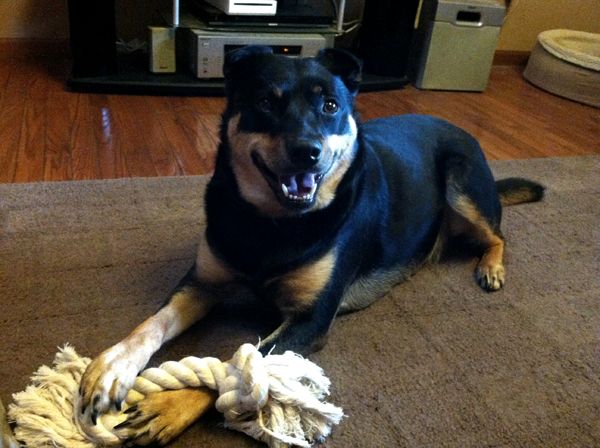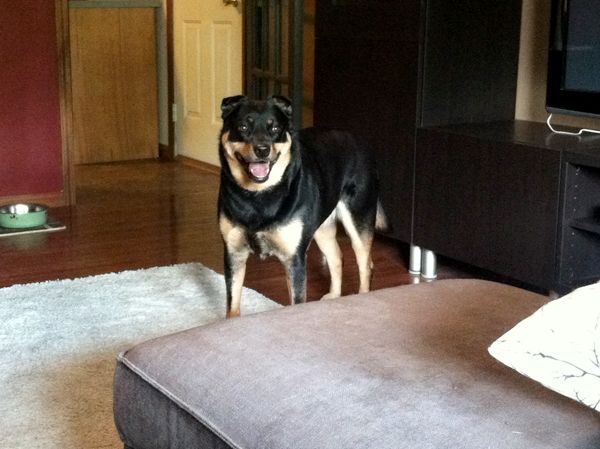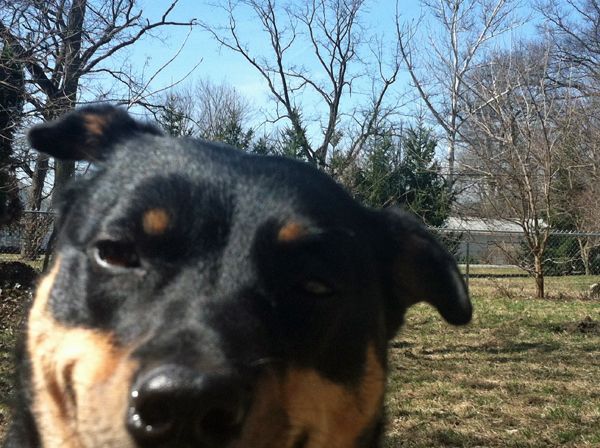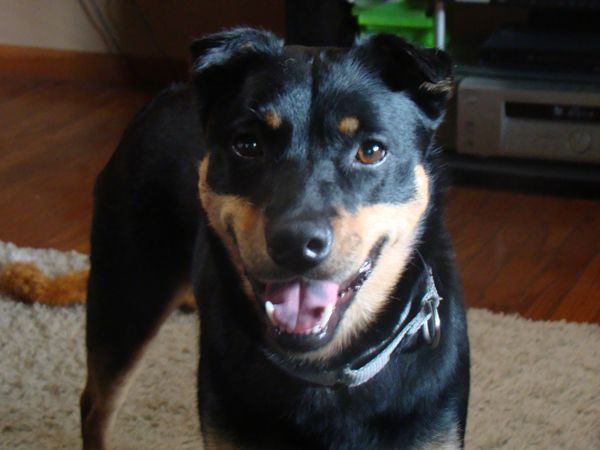 ♥ Zelda ♥
[Some related reading:
Zelda
;
Rescue in the Truest Sense of the Word
;
Mutual Rescue
;
Zelda's Anniversary
.]