Weekend Puppehs: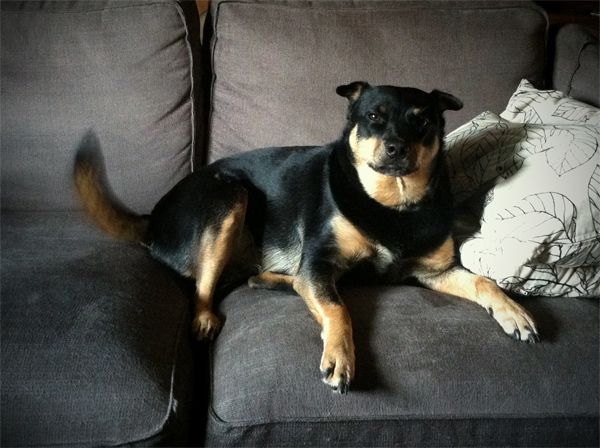 Zelly, her tail a blur of wagging as I approach her for a snuggle.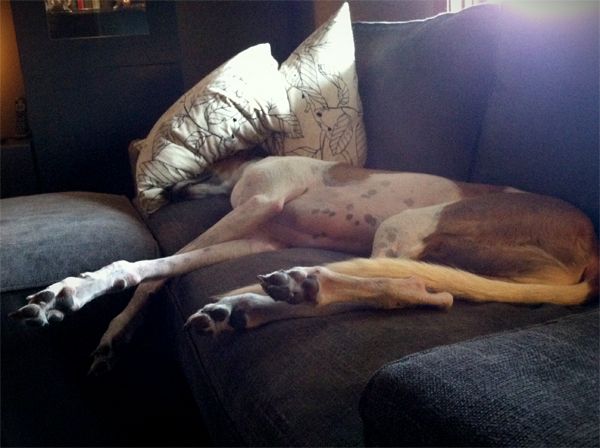 Dudz, his head tucked under a pillow because the living room was too bright for his nap.
Dudley really needs his own sleeping mask, because he is constantly on the search for Things to Stick His Head Under when he's ready for a hard sleep and we have the unmitigated temerity to have lights on and/or shades undrawn. When he can't find anything, he will give long-suffering sighs, then look at us meaningfully, as if to say, "Can you please
do something
about the light in here?" He's such a divo.
Zelda, on the other hand, will sleep anytime, anywhere. Just like me.