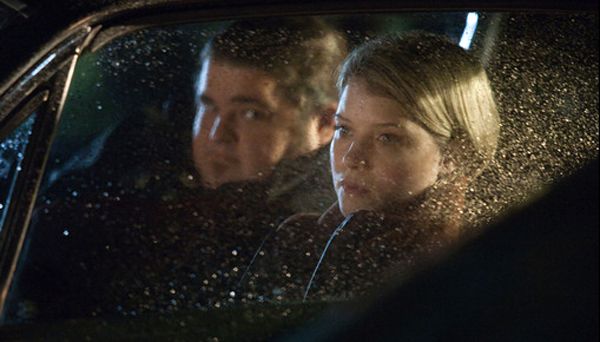 Did you watch
Alcatraz
last night? What did you think of it? Did you love it? I did! I LOVED IT. I love it more every week!
Here are the Top 5 things I loved about it (some minor spoilers):
1. I love Jorge Garcia! I love his character, Dr. Diego Soto, soooooooooo much! I continue to dig how the character serves as the reminder that violence is real and ugly and difficult to process. I love how Dr. Soto is respectful to women, and not in that shitty fake way that most male television characters meant to be respectful to women are "respectful"—that is, either by being totes patronizing and condescending and treating them like fragile dolls, or by being totes rude and gruff and treating them like shit as if that's how men treat each other—but in a meaningful way that shows him regarding women as his equals and respecting their expertise when it is not his forte (while never denigrating his own contributions).
2. I love Sarah Jones! I love her character, Det. Rebecca Madsen, soooooooooo much! I love that she is a GOOD COP. Sam Neill didn't know how to take down Petty without getting himself in the shit, but Det. Madsen did!
3. I love the set design! Every location is so perfect and creates such a spooky and intense ambiance. GOOD JOB!
4. I love the mystery. I love that the mystery is so mysterious that even the people who are part of the mystery don't even know what happened! I AM SO IN ON THIS VERY MYSTERIOUS MYSTERY! One of the things J.J. Abrams does really well, like maybe better than anyone else making television right now, is balance character and plot development. He invites me to be invested SO HARD and I am RSVPing YESSSSS!!!
5. Everything else!