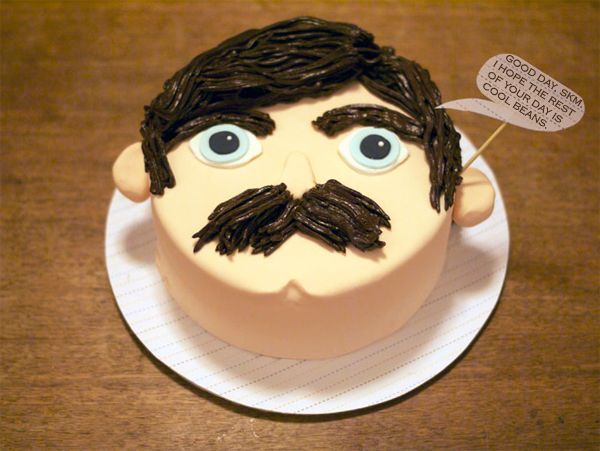 Happy Birthday to youuuuuuuuuuuuuu!
Happy Birthday to youuuuuuuuuuuuuu!
You look like a purveyor of the radical feminazi agendaaaaaaa!
And you smell like one, too!

(Mmm, rosemary!)
Every year on her birthday, SKM gets a cake featuring a Very Manly Man Offering Very Manly Birthday Wishes for her:
Tom Selleck
,
Chuck Norris
,
Mr. T
. This year I figured it was time to go right to the source of modern virility: Ron Swanson himself.
He may not be able to bring himself to wish you a Happy Birthday, but I can! HAPPY BIRTHDAY, SKM!!!
I adore you, lady. I hope you have a great day and a marvelous year.