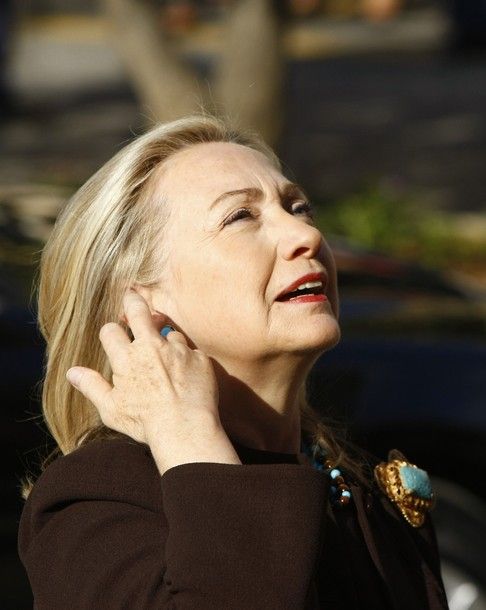 Clinton admires the architecture of Auberge de Castille, which houses the offices of
Malta's Prime Minister Lawrence Gonzi in Valletta October 18, 2011. [Reuters Pictures]
"I'm very privileged to have had the opportunity to serve my country. I'm really old-fashioned; I feel I have made my contribution. I have done the best I can. But now I want to try some other things. I want to get back to writing and maybe some teaching, working on [behalf of] women and girls around the world."
—Secretary of State
Hillary Clinton
, in response to being asked (again) if she will run for president in 2016, following an emphatic "no."