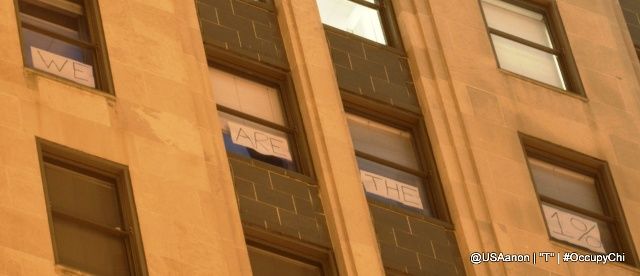 A photo snapped by an Occupy Chicago protester of the 8th floor of the Chicago Board of Trade, in the windows of which are hung signs reading: "WE ARE THE 1%."
I don't know what assholes at CBOT thought that bit of smug belligerence would be hilarious, but it's almost certainly not people who are
actually
part of the 1%, or anywhere close to it. Which makes that message as self-defeating as it is needlessly provocative.
[
Via
.]