This weekend, I saw an advert for Marie Callender's Steamers, which are microwavable pasta meals.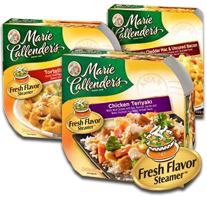 Is there really no one in Marie Callender's marketing department who knows that "steamer" is a colloquialism for turd...?
Well. Maybe we should just assume it's truth in advertising.
In any case, I'll pass on the steamers.
Pun definitely intended.