So, I hear some of you femifarts, queerbaits, gender-benders, fat chicks, and various other dinguses are all excited about that GOP Goat
running for president
. Well, let me tell you something as a long-time Republican voter: Ain't no way I'm voting for that fucking goat.
I don't care if he (or SHE, ladies) promises to 86 taxes altogether, turn Social Security into the Defense Department's piggy bank, appoint Chuck Norris the Secretary of Asskicking, and make Whitesnake vinyls the national currency. I don't care if my stepmom Cheryl promises to tell me where she hid my
Best of Chico and the Man
videos; I don't care if my ex-wife/fiancée Tammy promises to let me wear my favorite Hooters cap to our next wedding; I don't care if my brother Buck promises to give me back my copy of
Guns & Ammo
with that awesome Ted Nugent (NUGE!) interview in it. I still ain't voting for that fucking goat.
Because goats are assholes, man.
I know all you animal-loving hippies are already fixing to whine about how goats are awesome and shit, but hear me out! Here is my evidence:
1. This one time, a goat ate my entire stash of weed.
2. This other time, when I took my niece Sierra to a petting zoo, I saw a goat eating another goat's poop right as it was falling out of the other goat's butt. For serious. And when I reported that nasty business to the petting zookeeper by pointing and shrieking, "GOAT EAT GOAT POOP," he was all, "Oh, yeah—they do that all the time." Hell no. And don't even get me started on how creepy their little round turd-pellets are. P.S. The gumballs at petting zoos are actually goat food.
3. Another time, I was totally minding my own business in this field of goats, and one of them goddamn goats kicked the shit out of my shin, man.
4. One time, I caught a goat trying to hump one of the pink flamingo statues in my Aunt Trudie's front yard.

5. Oh, also—a goat ate my entire stash of weed. Again. Yeah, a totally different goat, man. That shit happened to me TWICE.

6. "Goats Head Soup" by the Stones. 'Nuff said.

7. Another time, a goat stepped on my laser disc copy of Universal Solider and broke the fuck out of it.

8. I barfed after eating goat stew at an Indian restaurant. (What—you think I never eat anything besides mac and cheese with hotdogs chunks in it? Just because that's my favorite meal doesn't mean I never try anything else! I'm married not dead, or whatever.)

9. I barfed after eating chèvre. That is the last time I use anything but American cheese to make Mac-n-Dogz.

10. Baby goats are called "kids." How fucked up is that? They're trying to be humans, straight scoop. You have no idea what they're capable of if we make one of them president.

11. One time at the beach, this goat totally kicked me in the nuts.

12. I once saw this documentary about mountain goats, and those fuckers can run straight up a cliff, man. I don't trust anything with less than six legs that can run straight up a cliff. That shit ain't natural.

13. This guy.

14. A goat ate my entire stash of weed. Twice. I know I mentioned it, but it bears repeating.

15. Goats live in herds called a "gnarl." Each gnarl elects a queen to oversee all goat business. A new queen is elected exactly three days after the death of her predecessor. That is some gnarly shit, and no I am not trying to be funny.

16. Like, half of my friends, when you ask them what animal they'd choose if they could be a human-animal hybrid, pick a goat. That's fucked-up, man. I don't know what right-minded dude would choose anything but a wolf, which gives me the suspicions that goats have the power of hypnosis, apart from all their other evil.

17. They're always judging you.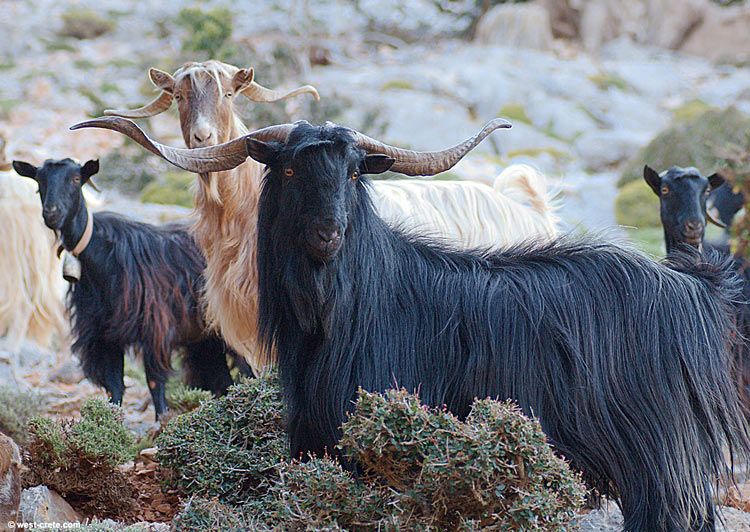 Welp, that's probably enough evidence for now. But I got a lot more where that came from, if you're still not convinced that goats are assholes. If the GOP really does run that goat in 2012, it'll be the first time I'm glad all you dumbasses are voting for Al Nader or whatever.

Pornstache: Out.

[Editor's Note: Although Shakesville disagrees with the GOP Goat on virtually every plank of its party's platform and respects Butch Pornstache's personal experience, Shakesville recognizes that goats are not a monolith and is officially pro-goat, generally speaking.]