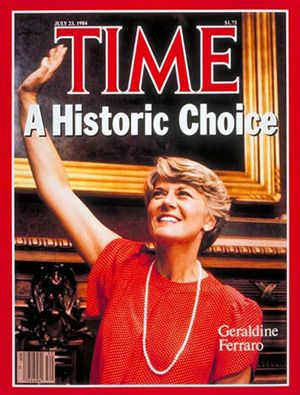 "Give 'em hell, Gerry."
Geraldine Ferraro, the first woman to run on the national ticket of a major party, as Democratic nominee Walter Mondale's vice presidential candidate in 1984,
has died
at age 75.
No other woman was selected for a national ticket in the interceding 24 years until Sarah Palin joined the McCain ticket in 2008.
Ferraro was, to me, both a remarkable
trailblazer
who inspired me to reach for more and a
bitter
disappointment
who taught me about who I don't want to be, too.