[Trigger warning for violent imagery.]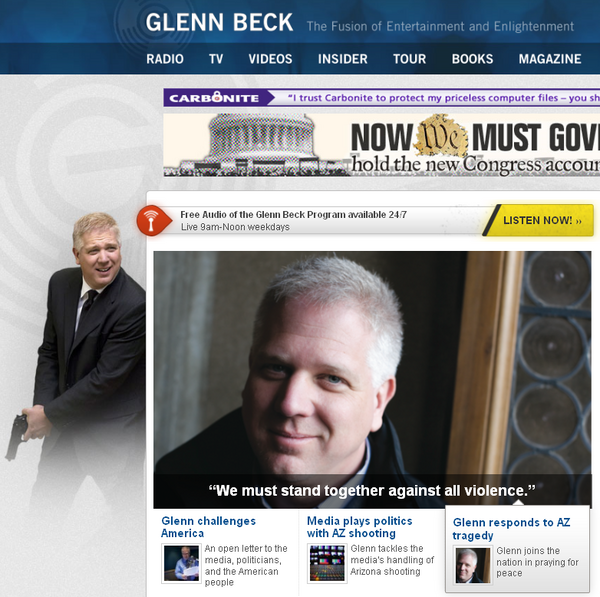 Oh dear. That's an unfortunate juxtaposition.
Beck's site now appears to have recropped the image so that the gun isn't viewable, which is quite evidently a tacit admission that the image is problematic. Nonetheless, Beck will almost certainly rage on that trying to pin accountability on him for violent imagery and rhetoric is unfair.
[H/T to
@AnnaHolmes
.]