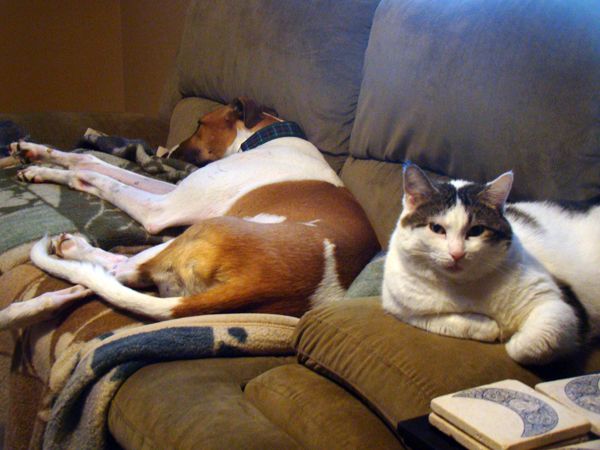 Photo Description: Dudley curled up on the couch, with Olivia curled up on the arm of the couch beside him.
They were
looking even sleepier
together when all I had was my cell phone camera.
Having a white cat was supposed to be the biggest obstacle to facilitating a harmonious environment when we adopted a retired racer, since greyhounds are trained to chase fluffy white things. But between making sure Dudley understood from the moment he arrived that Olivia was not his prey, Dudley being a good boy, and Olivia being a tough girl, it's nothing but cuddly love at Shakes Manor.