Warning: if you do not like spiders and images thereof, please do not look below the fold!

Inspired by Jill's garden spider post, I went out this morning and took a few shots of the glorious black and yellow garden spider (Argiope aurantia) we have living on our front porch in Texas. She does not have a catch this morning, but about every other day, she's working on some large meal.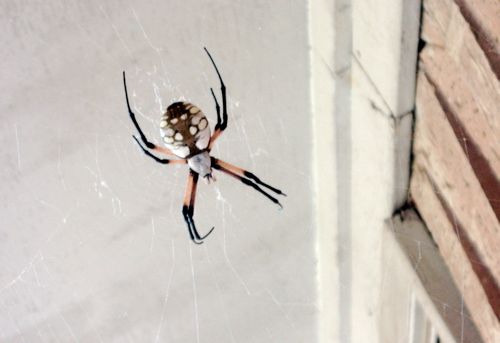 A black-and-yellow writing spider in the center of her web.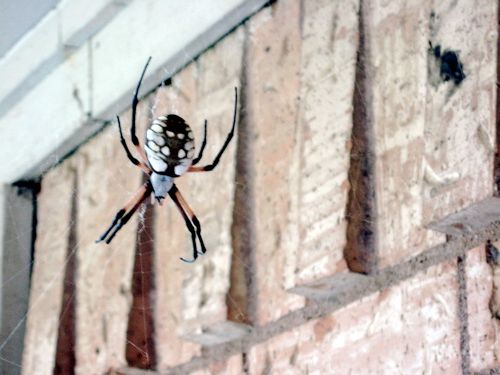 The same spider from a slightly different angle. The focus is not as good here, but I like the sense of depth--you can really see how plump and healthy she is!



Two spider egg sacs by a brick wall under the eaves of our roof. One of the sacs looks to be empty already.