[Also viewable here.]
Video Description: Playtime at Shakes Manor—and the best toy in the world is still a plastic milk bottle ring. Olivia goes wild while Sophie looks on; Dudley tries to figure out how to get into the game; and Matilda remains haughtily disinterested in the other room. She reserves her wild abandon for plastic packing strips, thankyouverymuch.
Still pix below the fold for anyone who can't view the video.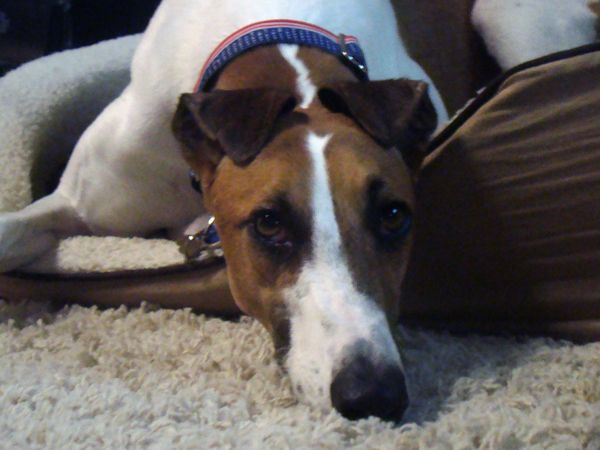 Dudley bringing the cute with some serious dog ears.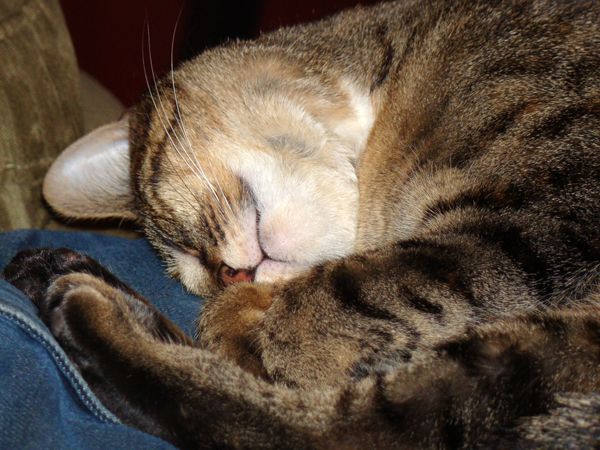 Sophs curled up on KBlogz's lap.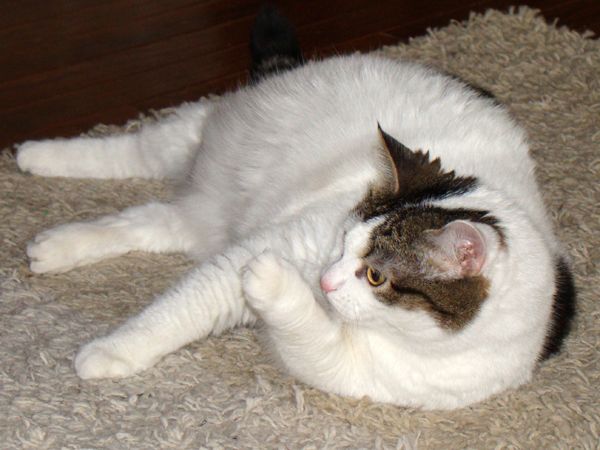 Livsy power-lounging.



Tilsy caught in mid-yawn.