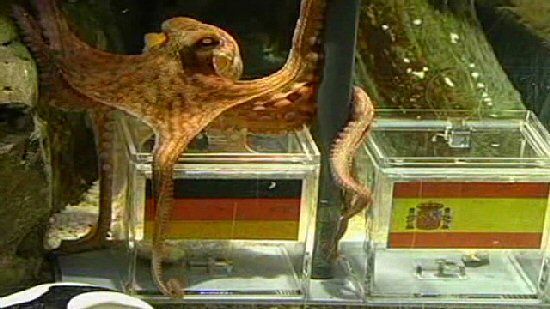 How do I know? Because
Paul the Psychic Octopus
says so!
Paul, from Oberhausen, Deutschland, has accurately predicted winning matches in this year's World Cup by choosing mussels branded with competing nations' flags. Whichever of the tasty tasty molluscs Paul gobbled has gone on to win. (That's the same method
Criswell
used in his heydey, by the way.)
Next week Paul is scheduled to decide who will win in the Prince vs. Kenny G Internet-Dead-or-Maybe-Not showdown.
More sports news tomorrow, Shakers!