This is a little video Dudz and I made the other day to encourage
his cousin Alfie
on his learning-the-stairs journey. Matilda helped by ambling down the stairs in her peculiar way, and Olivia and Sophie helped by eating treats that had fallen on the floor.
[Video Description: Dudz peeks around the couch. Liss whispers, "Whatcha doin'?" and kisses at him. "You goin' upstairs?" Dudz ducks behind the couch. Cut to Dudz walking up the stairs; he stops and sniffs at something, then continues to the top, looking down at Liss to make sure she's paying attention to what a GOOD BOY he is. Cut to Tilsy galumphing down the stairs. Cut to Dudz trotting back down the stairs. He wanders around the couch into the living room, where Livs and Sophs are eating treats. Liss says "Sit!" but he's discovered a treat on the floor and eats it up. "Can you sit?" Dudz lies down next to Livs and looks up at Liss, who says, "Oh, what a good boy."]
For those who can't watch video, still images are below the fold.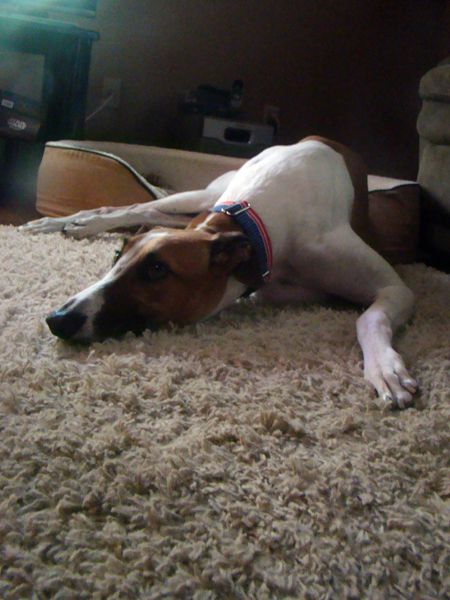 Dudzy.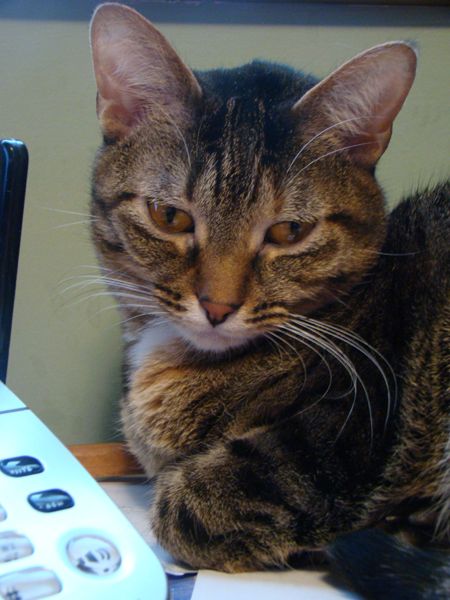 Sophie.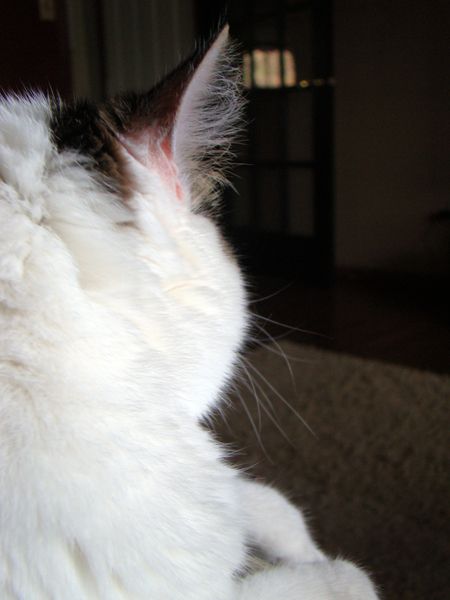 Livsy.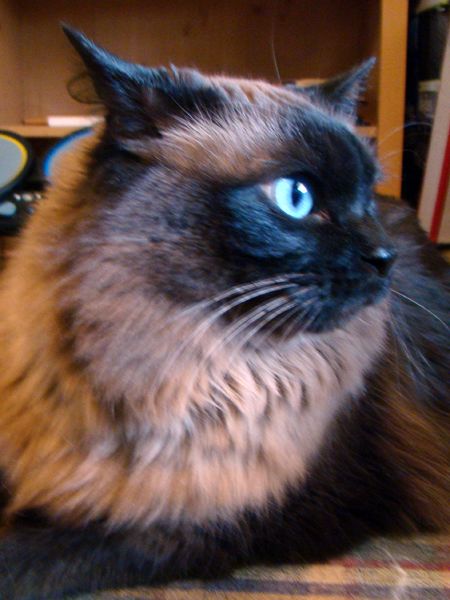 Tilsy.