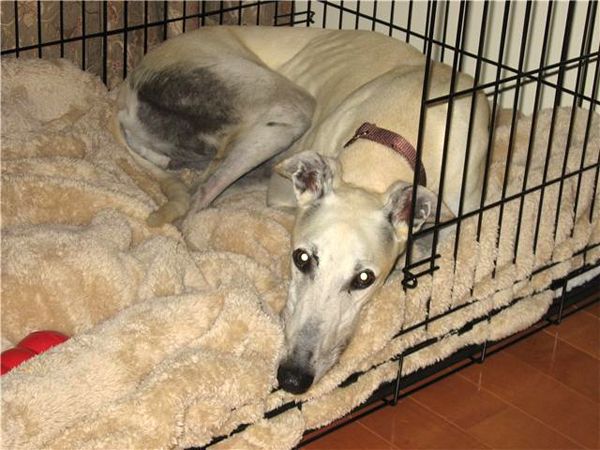 It is our pleasure to introduce to you the newest addition at Chez Cowboy. We picked up this retired racer yesterday at an adoption drive in South Jersey. Liss and Iain have been extremely helpful in trying to find a name to replace his racing name of Stay Away Joe (aka Joe-Joe), and his current working name is Alfie, which is short for Lord Alfred Greyhound of the Baskervilles.
Alfie is 4 and a half, and is fully recovered from having broken his leg on the track. As part of that rehabilitation, he participated in a prison program where inmates have the opportunity to train and take care of retired racers. We had our eye on him when his
smile
was posted on the rescue website. Once we met him and hung around with him for a while, it was clear that he was the one for us.
The first night went very well and we successfully got through his first introduction of the evil stairs. Rest assured there will be more pics to come. :)
New cousin for Dudz!