Following up on
SKM's post
, I thought I'd share something I just saw at Target.
Celebrity Word-Finds:


Cool, whatever. Not sure who most of those people are on the cover, but hey, I'm not the target demographic, right?
Nonetheless, I peeked inside: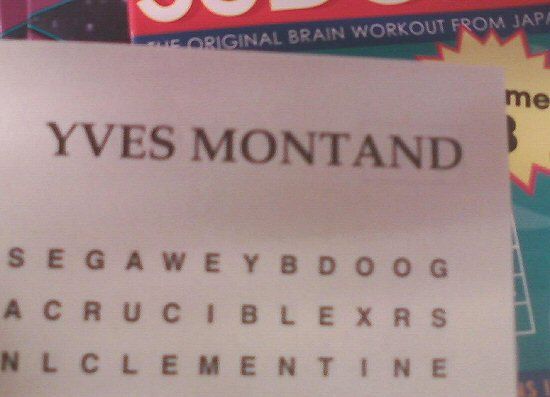 Oh, okay. I guess nothing gets celebrity nooz junkies hot like a Yves Montand puzzle.

p.s. And just FYI, "Wages of Fear" was one of the clues.