As Iain was preparing his immigration paperwork last week, he showed me his old British passport, which had a picture taken of him when he was 18.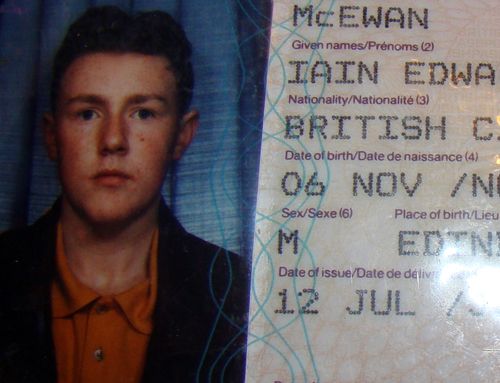 "Whaddaya fink about THAT?" he asked me, one eyebrow jauntily raised.
I replied: "I
think
you're never gonna give me up, never gonna let me down, never gonna run around, or desert me. Never gonna make me cry, never gonna say goodbye, never gonna tell a lie and hurt me."
He laughed.
"No seriously," I said. "Did you just Rickroll me with your passport?"