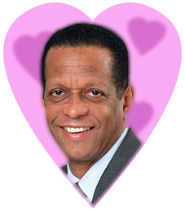 From his column,
An Absence of Class
:
Some of the images from the run-up to Sunday's landmark health care vote in the House of Representatives should be seared into the nation's consciousness. We are so far, in so many ways, from being a class act.

...In Washington on Saturday, opponents of the health care legislation spit on a black congressman and shouted racial slurs at two others, including John Lewis, one of the great heroes of the civil rights movement. Barney Frank, a Massachusetts Democrat who is chairman of the House Financial Services Committee, was taunted because he is gay.

At some point, we have to decide as a country that we just can't have this: We can't allow ourselves to remain silent as foaming-at-the-mouth protesters scream the vilest of epithets at members of Congress — epithets that The Times will not allow me to repeat here.

It is 2010, which means it is way past time for decent Americans to rise up against this kind of garbage, to fight it aggressively wherever it appears. And it is time for every American of good will to hold the Republican Party accountable for its role in tolerating, shielding and encouraging foul, mean-spirited and bigoted behavior in its ranks and among its strongest supporters.

...Back in the 1960s, John Lewis risked his life and endured savage beatings to secure fundamental rights for black Americans while right-wing Republicans like Barry Goldwater and Ronald Reagan were lining up with segregationist Democrats to oppose landmark civil rights legislation.

Since then, the right-wingers have taken over the G.O.P. and Mr. Lewis, now a congressman, must still endure the garbage they have wrought.
Case in point: Glenn Beck being a total jackass
yet again
by
howling about
Lewis and other Dems "comparing] themselves to the civil rights activists. How dare you!"
Which is sort of a perfect encapsulation of the conservative strategy, right there: Faux outrage on behalf of people they don't know, don't recognize, don't understand, don't care about at all.
[Related Reading:
Rank (and File) Bigotry
.]