"We Have a Large Cat" Edition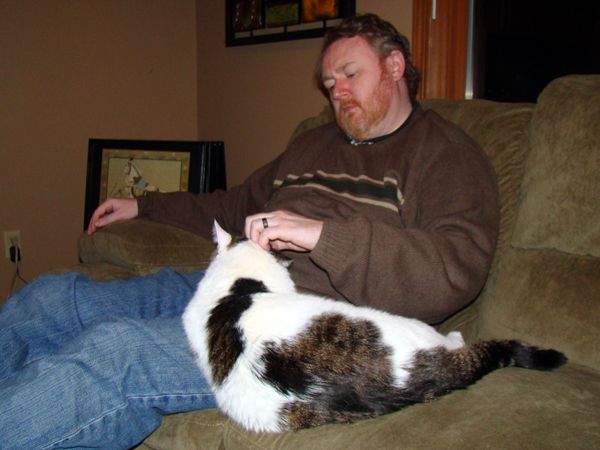 It's frequently commented upon that Olivia is Big McLargehuge, not merely fat but long and tall, though the actual breadth of her enormity is rarely cast into such stark perspective as in this pic I snapped of her cuddling with Iain Sunday night. This is not a trick of the camera, nor is it Photoshopped, and Iain is not a small fella. (He's 6'1, broad-shouldered, and barrel-chested.) She is really just. that. big.
Another one
with Iain. And
here
she is with Sophs, who is ridiculously titchy, but still.
Olivia is a lady of remarkable substance.