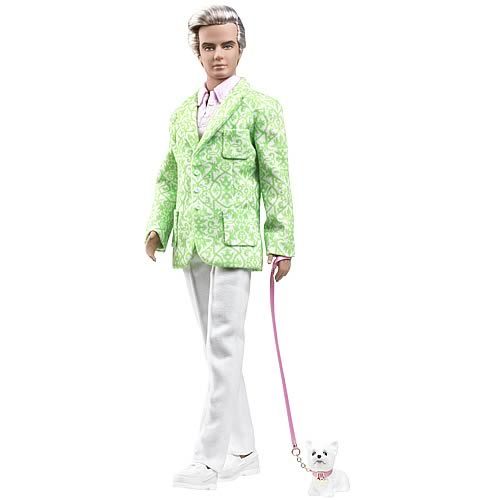 Barbie Palm Beach Sugar Daddy Ken,

onsale April 2010

.
No,
seriously
:
Barbie Palm Beach Sugar Daddy Ken Doll Description:

• Head to Palm Beach with Barbie!
• Part of the elite Gold Label Collection, made with collectors in mind!
• Includes accessories and a certificate of authenticity.

Cool sophistication in breezy Palm Beach! Sporting a dashing jacquard-patterned jacket with a light pink polo shirt and crisp white pants, Ken doll is ready for Palm Beach social season, sunning by the pool and a stroll with his little companion. Fashion designed exclusively for the Silkstone Barbie doll body. Includes Ken doll, jacket, pink polo shirt, white shoes, dog with leash, swim trunks and accessories, doll stand and certificate of authenticity. For the adult collector. Order yours today!
Only $81.99!
I am very, very confused but equally intrigued by you, Palm Beach Sugar Daddy Ken. Part of me is recoiling in abject horror; the other part longs desperately for you, my precious. And your little dog, too.