Were you trying to tell me something?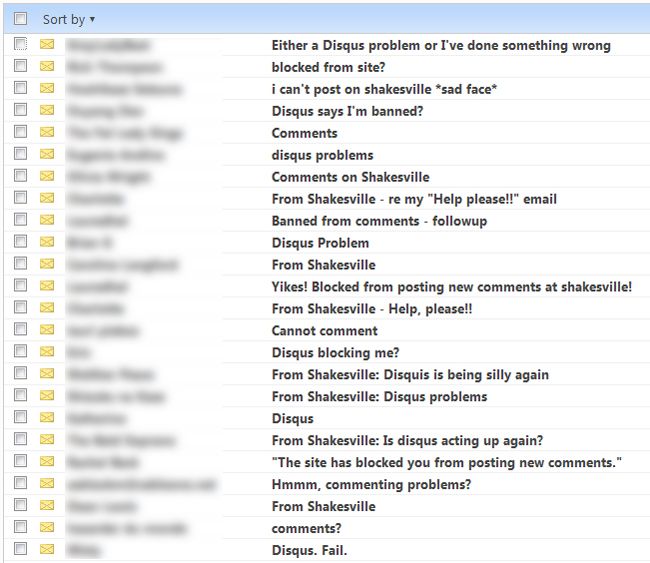 It was just pages and pages and pages of that in my inbox this morning. I LOL'ed for ten million years. (In a good way!)
As Deeky
explained
, no one could comment for a period of time, but now it's fixed. Yay!
I'm just posting to say that I'm trying to go through all my email carefully, to make sure I don't miss the emails here and there that might have been a tip about a story, or a question about something else entirely, or anything else that needs a reply, but I might miss something. So, please feel more than welcome to re-send anything of that description, to make sure I don't miss it.