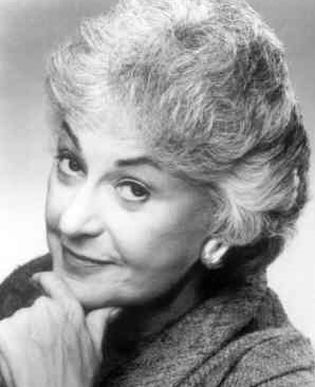 All the More Proof that Bea was A List
:
The estate of the late, great Bea Arthur — aka Maude, aka Dorothy Petrillo Sbornak — has donated $300,000 to the Ali Forney Center. The nation's largest organization dedicated to homeless GLBT youth, the center announced at Arthur's memorial service last month that they planned to purchase a building to house 12 youths and name it her honor.

The Ali Forney Center offers emergency shelter and transitional housing in numerous residential sites in New York City, and operates drop-in centers offering food, clothing, medical and mental health treatment, HIV testing, treatment and prevention services, and vocational and educational assistance — providing services to over 1,000 young people each year. Per a press release, Executive Director Carl Siciliano said,


"We work with hundreds of young people who are rejected by their families because of who they are. We are overwhelmed with gratitude that Bea saw that LGBT youth deserve as much love and support as any other young person, and that she placed so much value in the work we do to protect them, and to help them rebuild their lives."
The Ali Forney Center
plans
to name one of its transitional residences in Bea Arthur's honor, "as an expression of gratitude for Bea's extraordinary kindness and generosity to the homeless lesbian, gay, bisexual and transgender (LGBT) youth served by AFC." You can make a donation to support the Bea Arthur Residence
here
.
[H/T to Shaker RedEmma.]