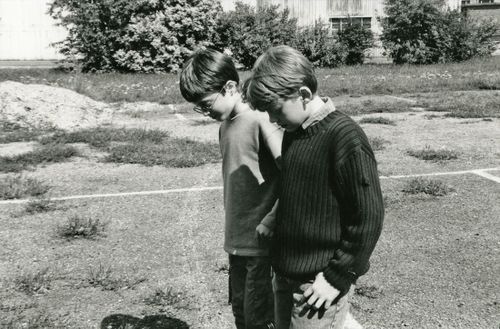 Great picture today
in the LA Times
of the day Daniel Radcliffe (Harry Potter) and Rupert Grint (Ron Weasley) first met, taken by
HP
producer David Heyman.
Open thread to discuss the newly-released
Harry Potter and the Half-Blood Prince
. Definitely treat this whole thread as if there
SPOILERS
so people who have seen the film already can discuss it in detail.
As
I've mentioned
, I'm not a huge Harry Potter fan, but Iain is, and I've gone to see all the movies with him. I'm not a huge fan of the movies, either, but David Yates is definitely my favorite director of the series. I liked this one a bit less than
Harry Potter and the Order of the Phoenix
, though, which was his first and my favorite so far.