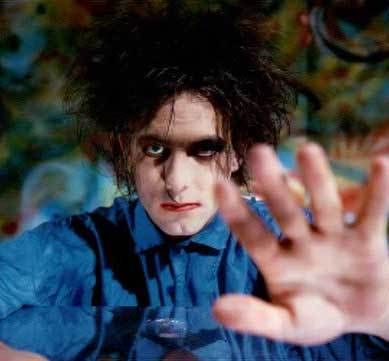 The Cure's Robert Smith is 50 years old today.
Happy Birthday, Bob! In his honor, here's one of my favorite Cure songs, "Just Like Heaven," the lyrics for which can be found
here
:
Spinning on that dizzy edge / I kissed her face and kissed her head / And dreamed of all the different ways I had / To make her glow
...
Related:
FYI
.