Apropos of Melissa's
post yesterday
about Vanity Fair's Judd Apatow cover ... Notice any differences between the male and female competitors for PETA's "Sexiest Vegetarian Next Door"? (Note: Images below may be NSFW).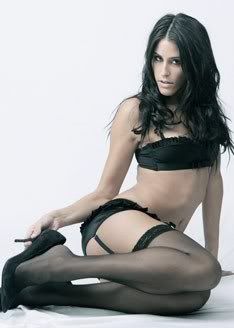 Hmm...




I just can't seem to put my finger on it.*




Now, granted, picking on PETA for sexism is a little like complaining that Sports Illustrated's swimsuit issue is heteronormative. But there's a key difference. PETA's main trick (when they're not dabbling in racism and anti-Semitism) is humanizing animals by objectifying women (using the all-purpose excuse "sex sells," and anyway their leader's a woman so it can't be sexist!). No group that cares so little about half the human race can convincingly profess to care about animals. I just don't believe them.

* Interestingly, of all the male "sexiest vegetarian" contestants, the only ones who were less than fully clothed were the two African American contestants--both of whom posed, shirtless, in their underwear.