Shaker Molliecat sent these amazingly adorable photos with the note:
I work in the vet tech department of a university and one of our students is fostering a baby kangaroo. My dog, Clover, comes to work with me several times a week, and last week got to meet the kangaroo. Instant infatuation ensued. (At least on Clover's part.) It is the love that dare not speak its name.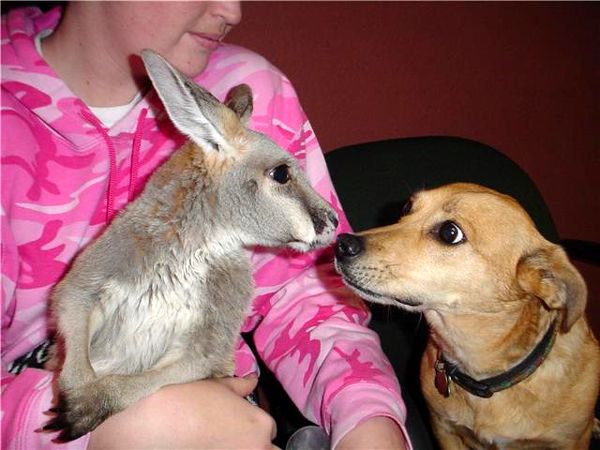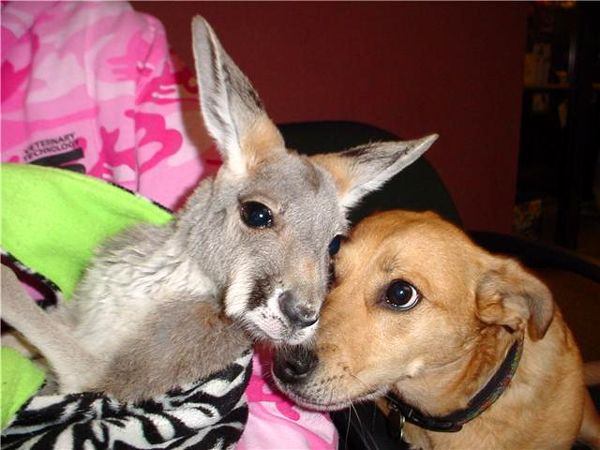 The kangaroo's foster mom always carries him in a zebra-striped knapsack; yesterday another student came in carrying a zebra-striped purse and Clover IMMEDIATELY went up to her and was standing up on her hind legs trying to sniff the purse, looking for her kangaroo. (So not only is Clover cute, she's a GENIUS.)
Awwwwwwww!