Alex de Campi
, the director of the Amanda Palmer video that was the centerpiece of
the most recent entry
in the "Impossibly Beautiful" series, stopped by this morning and left a note
in comments
about the best way to support Amanda:
If you are new to Amanda's music and you wish to listen/buy some of it, please do not punish her financially for her label's sins by stealing it off the internet. Buying her music from her website will ensure that the largest % of profit goes to her.
As Shaker
Smadin
astutely noted
in comments
yesterday, buying the album "may not be the best way to tell [the label] to go to hell," but not buying it isn't the best way to support Amanda, so buying it directly through Amanda's site is a good compromise.
Tour dates are
here
if you'd like to show some belly solidarity on the road.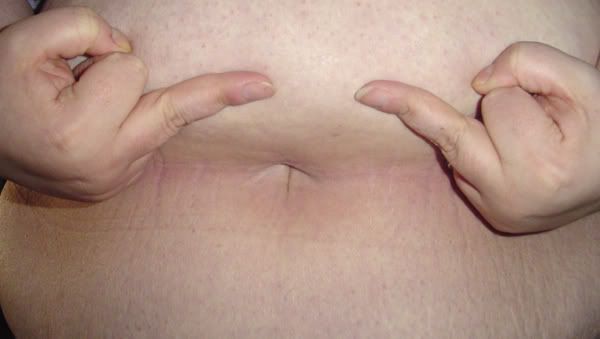 My big Buddha belly, stretch marks and all, helps me give my gayest fattest look to Roadrunner.