The bad news: There's stuff not to like about Rahm Emanuel.
The good news: There's stuff to like about Rahm Emanuel.
My feelings about Emanuel, with whom I've been familiar for a
loooooong
time by virtue of his Chicago background, are probably best summarized in this Photoshop I did a few years ago for reasons I don't remember: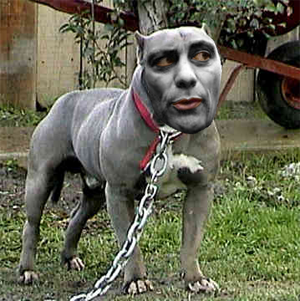 The fact that I can't recall whether it was intended to be a compliment or a criticism really says everything I need to say about the guy.
If you don't know much about him,
this 2005 Rolling Stone profile
is a good place to start.
One thing that's encouraging: Picking Emanuel is almost certainly a signal that Obama is serious about governing toward the left.