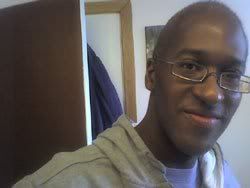 Life has no concern for fairness. That is the job of the living. We all face challenges throughout our journeys on this road. We all face unfairness. It is how we respond to these situations that showcase our humanity.
Emru Townsend
was given an unfair, and
ultimately unbeatable challenge
. But he never hid from it. Instead he embraced it, and instead of closing himself off, he opened himself up. His drive and will has taught thousands of people how they can save lives. His kindness and intelligence saved people's lives. And his deep inner love helped others in their darkest hours.
The name Emru means respect. And he more than lived up to his name, as he respected others and was a man deserving of the
highest respect
.
Emru was my friend. I was one of those he reached out to, even when his own problems were far worse than mine. For this I can never forget him. For this he will have my eternal respect. For this, he and his wonderful family will
always have my love
.
Good bye, Emru, and thank you. This world is a better place because
you were here
.
With respect and love,
Bill
To find out how to join the bone marrow registry in your country, click here.