And apparently, I've got to rename this series to racism, Muslim, unpatriotic, scary black dude, and
antichrist
watch: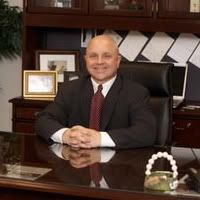 Fort Mill [South Carolina] Mayor Danny Funderburk says he was "just curious" when he forwarded a chain e-mail suggesting Democratic Presidential Candidate Barack Obama is the biblical antichrist. "I was just curious if there was any validity to it," Funderburk said in a telephone interview. "I was trying to get documentation if there was any scripture to back it up."

…When asked if he believed Obama was the antichrist, Funderburk replied, "I've got absolutely no way of knowing that."
Of course not. Because, like millions of Americans, Funderburk believes in a God who gave him a brain that He doesn't want him to actually use.
The e-mail, which has circulated in the last six months since Obama secured the Democratic nomination, claims the biblical book of Revelation says the antichrist will be in his 40s and of Muslim ancestry.

There is no such scripture. And Obama is not a Muslim. But that hasn't stopped the e-mail.

The urban legend Web site Snopes.com first exploded the myth in March. Funderburk forwarded the e-mail this month.
You know who would forward an email speciously circulating that someone was the antichrist, even after it had been debunked…? THE ANTICHRIST, that's who!
That's right, Shakers—Danny Funderburk is the antichrist. And you will each be receiving an email to that effect momentarily. Please be sure to pass it on far and wide. It 's what Jesus would want.
Obama Racism/Muslim/Unpatriotic/Scary Black Dude Watch: Parts One, Two, Three, Four, Five, Six, Seven, Eight, Nine, Ten, Eleven, Twelve, Thirteen, Fourteen, Fifteen, Sixteen, Seventeen, Eighteen, Nineteen, Twenty, Twenty-One, Twenty-Two, Twenty-Three, Twenty-Four, Twenty-Five, Twenty-Six, Twenty-Seven, Twenty-Eight, Twenty-Nine, Thirty, Thirty-One, Thirty-Two, Thirty-Three, Thirty-Four, Thirty-Five, Thirty-Six, Thirty-Seven, Thirty-Eight, Thirty-Nine, Forty, Forty-One, Forty-Two, Forty-Three, Forty-Four, Forty-Five, Forty-Six, Forty-Seven, Forty-Eight, Forty-Nine, Fifty, Fifty-One, Fifty-Two, Fifty-Three, Fifty-Four, Fifty-Five, Fifty-Six, Fifty-Seven, Fifty-Eight, Fifty-Nine, Sixty, Sixty-One, Sixty-Two, Sixty-Three, Sixty-Four, Sixty-Five, Sixty-Six, Sixty-Seven, Sixty-Eight, Sixty-Nine, Seventy, Seventy-One, Seventy-Two, Seventy-Three, Seventy-Four, Seventy-Five, Seventy-Six, Seventy-Seven, Seventy-Eight, Seventy-Nine, Eighty, Eighty-One, Eighty-Two, Eighty-Three, Eighty-Four, Eighty-Five.