by Shaker Rana
Here's a disturbing trend in cake design—cakes that look like women missing parts of their bodies. There are cakes shaped like the bride with no arms (and yet she continues to smile, tiara still sparkling):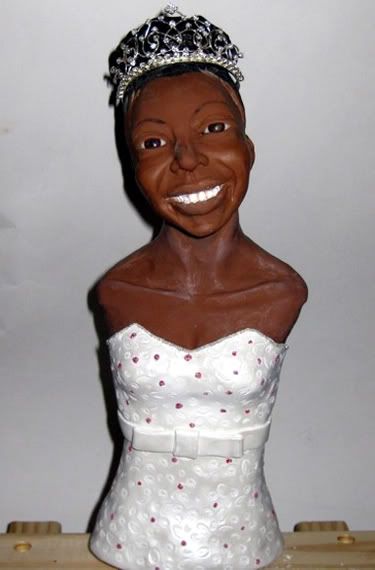 But the worst, and most disturbing, are the cakes in the shape of a pregnant woman's torso.
While some are aiming for elegance…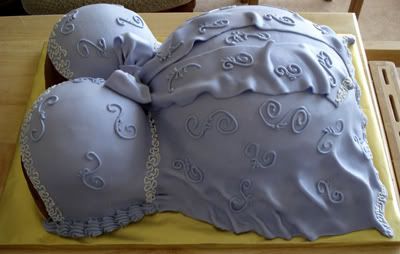 and others have given up all pretense of being tasteful…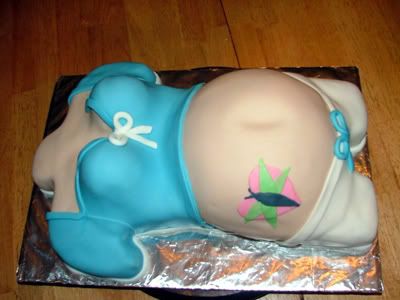 —the fact remains: someone (make that several someones, on several different, unrelated occasions) believes that the way to celebrate a woman's pregnancy and impending motherhood was with a representation of a headless, limbless pregnant female body—a body that you are supposed to cut open and eat.

Nothing says motherhood like…a headless, limbless pregnant female torso. In a bikini.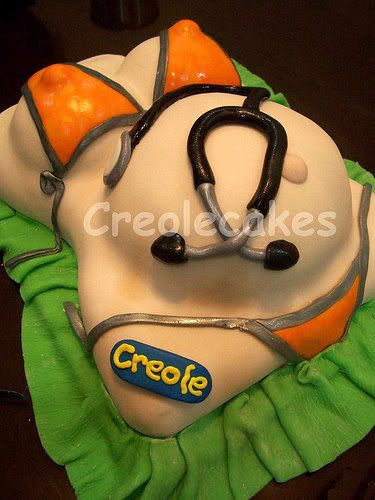 It's bad enough that the cake-woman is reduced to her womb and her genitals and her breasts—the presumably "important" parts. Then you add in the slasher-cannibalism angle, in which it's not enough for a woman to be disembodied—she must also submit passively to being hacked open and devoured.

For fun. While another pregnant woman watches and is expected to participate.

And they say misogyny's a thing of the past.

[Cake pictures c/o Cakewrecks. See: this post and this one. Disembodied Things: Parts One, Two, Three, Four, Five, Six, Seven, Eight, Nine, Ten, Eleven, Twelve, Thirteen, Fourteen, Fifteen, Sixteen, Seventeen, Eighteen.]