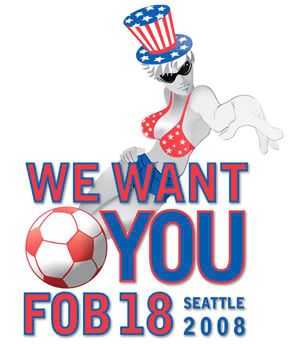 What do get when you combine lesbians, soccer, parties, social activism, camaraderie and assorted other ingredients?
The Festival of the Babes
.
Yes, the Festival of the Babes, the annual gala of lesbians soccer is set to kick off on August 29 in Seattle, and they are still looking for lesbians - or women who aren't afraid to be mistaken for one - to both fill out the teams and to fill volunteer rolls and referee.
Kristina Armenakis, a long-time soccer player and an experienced FOBBER (that's what they call themselves), is leading the charge to organize the event, the 18th annual Festival of the Babes. For Armenakis, the zany fun attitude will remain, but this year she wants to focus also on the pioneers of FOB.
"It's really about coming together as a community in soccer," said Armenakis, 28. "There are early Fobbers and we want to recognize their efforts."

The Festival of the Babes was created in 1991 in response to the Gay Games. Since then FOB has been hosted in Seattle, San Francisco and Portland. The Labor Day tournament runs two days and three nights with parties held every night. This year there will be 24 teams competing in three different divisions, with more than 350 players competing. And partying. And partying while competing.

Players drink beer on the pitch, celebrate halftime with body shots and should a team take a five-goal lead, every subsequent goal requires the leading players to doff an article of clothing. It is a festival that transcends being a soccer tournament, and is instead a celebration of soccer, lesbians and women in a safe and positive setting.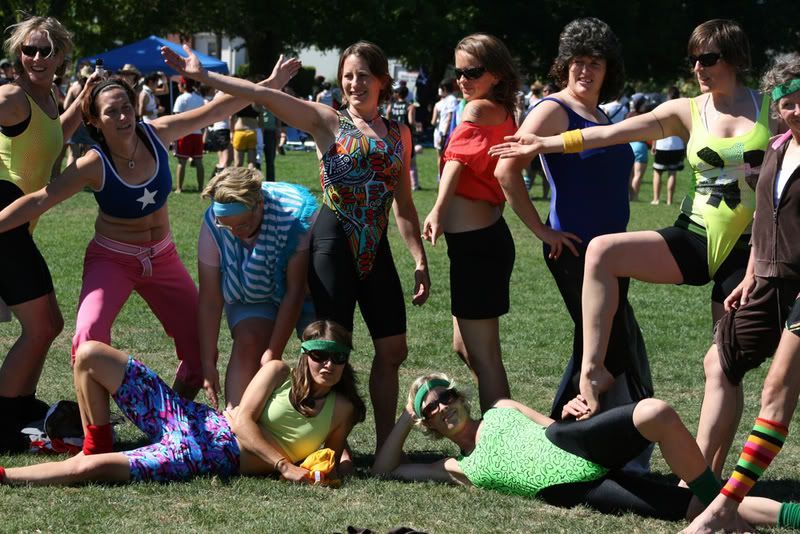 Of course, Armenakis is quick to point out that the matches aren't all fun and games.

"I think for some folks it's a party event and for some it's a soccer event," said Armenakis, who noted that pride was the main prize the winner's will take home. "For each division there is a championship game, with the winners taking home the grand prize. I don't think there will be trophies."

This year, FOB has several sponsors, but has one main sponsor - Sweet, an Eco-friendly lesbian travel company. Other sponsors include boxer Clara de la Torre and Babeland Sex Toys.

Having a travel company, boxer and sex toy company as three of its sponsors is almost poetic for FOB, which features an eclectic mix of teams from around the nation and world. Some of the teams competing this year will be: The Beavs, 5 Point Spread Eagles, Corporate Whores, and Dinah Shore is Gay.

Also, FOB will be donating money to and working to help out Seattle Scores, the only after-school program that uses soccer to inspire literacy in school children, and striving to help it get as many donations as possible.

So if any ladies out there feel that spending your Labor Day weekend with a bunch of sweating, partying and blissful lesbians sounds like a fine idea, head over to the Festival of Babes Web site by clicking here.

If you'd like to volunteer for the Festival of Babes, head over to their Volunteer page, which lists the jobs that need filled. Also, while registration for teams is now closed, players can still sign up individually and will be placed on teams in need.

Just one piece of advice: Should you decide to go to the Festival of the Babes, be aware that you will likely find that you have plans on Labor Day for many years to come.

--WKW