Nightshift gets TWO birthday cakes this year, because I found out his birthday last year just after it had passed—and the stinker didn't tell me! So he gets a booky cake: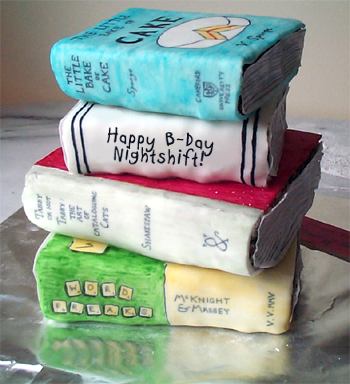 …because he is our self-identified resident pedant and because he is extremely clever, and he gets one superhero cake: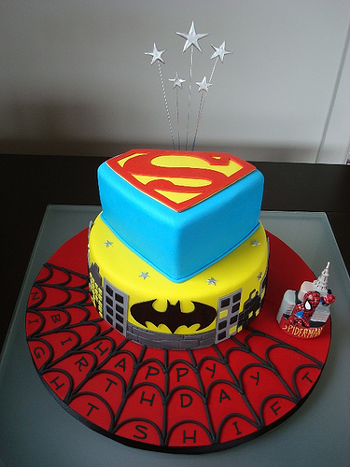 …because what he does every day for a living makes him a real-life superhero. He's been very busy with a new job, and all I can tell you is that as much as I miss him being around more constantly, I am very proud to know him because he's doing Very Good Things in this world.
Happy Birthday, Nightshift!