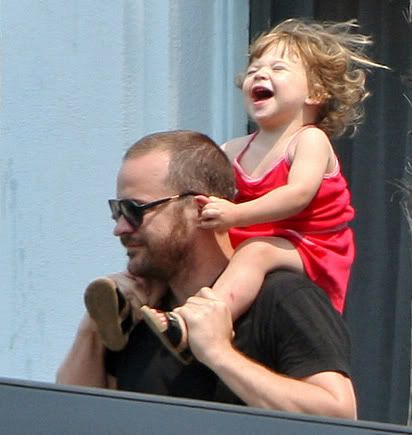 I just saw this picture of
Peter Sarsgaard
with his daughter Ramona, and found it irresistibly beautiful, and so infectiously happy that I had to post it. I can't look at her cute wee face without grinning.
Ramona's mother and Peter's partner is one of my favorite actresses, Maggie Gyllenhaal.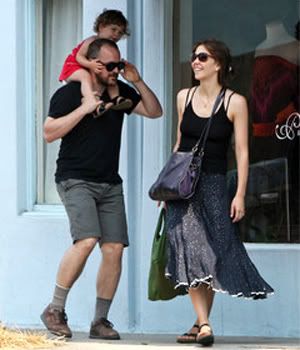 You may remember when mother and daughter were embroiled in an enormo scandal!!!11! because Maggie had the unmitigated temerity to breastfeed in public.