My birthday present from Petulant just arrived: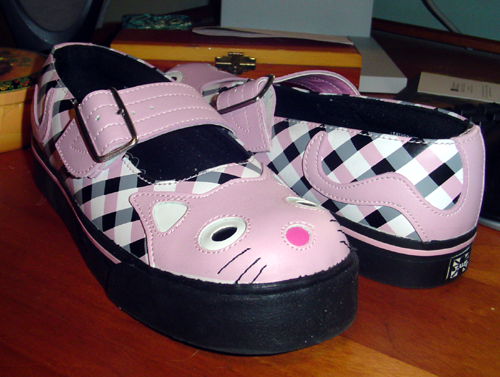 OMG Kitteh Shoez!!!
Not only are these shoez ten shades of adorable awesomeness, they are also as comfortable as any shoes I've ever owned. But don't let the cutitude and practical foot comfort fool you: These shoez are for badasses.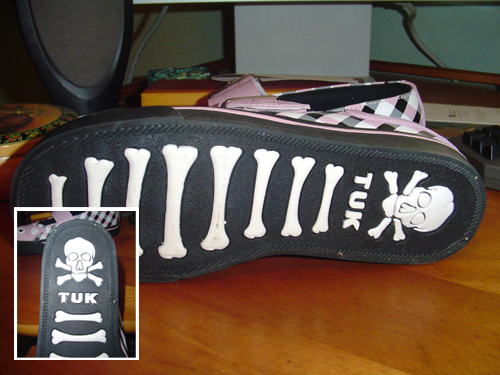 Thank you, Pet! I love them!