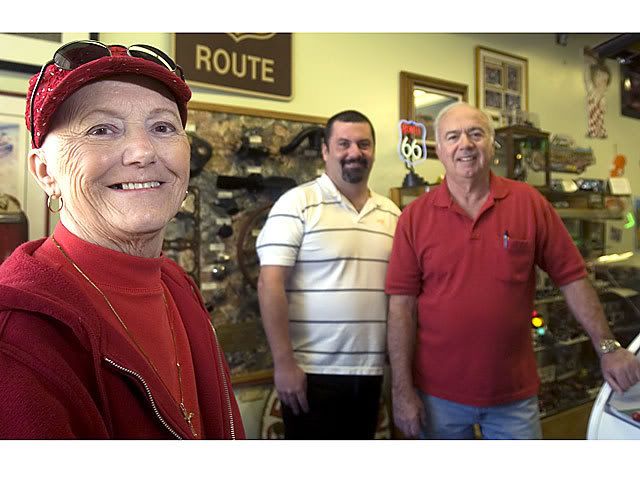 A couple days ago, my Mom learned what models have being saying for years now, normally to deaf ears: Being a model isn't easy.
But
my Mom is a natural
and her beauty stole the show as she and our upcoming donor drive was featured on a front-page story by the Victorville Daily Press.
You can click here
or click the photo to see the story, which was well-written by Beatriz E. Valenzuela. Reneh Agha was the photographer and he made my Mom feel at ease during the shoot, which was held at the
California Route 66 Museum
, where
our donor drive will be held on March 29
.
As well as capturing the spirit of our drive, Valenzuela did a very good job of pointing out how important it is for people of all ethnicities to get on the bone marrow registry. Being a different race does not preclude one from being a match from someone of another race, but the percentages favor someone of the same race being the perfect match.
For better information on that, and a great deal of information on Bone Marrow transplants and the need for donors in general, head over to
Emru Townsend's site
. Townsend is of African-Caribbean descent, and he's quite well aware of how ethnicity plays a part in
the donation process
and the need for ethnic donors. Like my Mom, Emru needs a bone marrow transplant to live.
I'd like to thank the
Victorville Daily Press
(where I once worked many moons back) for helping my Mom and helping us tell people about the drive and the need for bone marrow donors. I'd really appreciate if you took
a visit to their site to see the story
(which includes a couple controversial and colorful quotes from yours truly) and give them some of the love they
showed my Mom
, as well as everyone searching for that perfect match.
--WKW