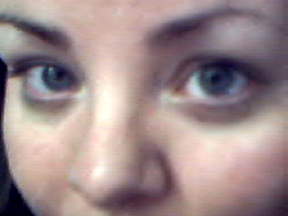 (Explanation here.)
Btw, if you've ever wondered what your blogmistress looks like head-to-toe, I look almost exactly like
The Rotund
, who took
a full-length picture of herself
the other day that was like looking in a mirror. Except I don't have a full-length mirror, or I'd have posted the same shot just to show what doppelgangers we are.
But here I am tucked in perfectly beneath a window ledge on the exterior of a Royal Bank of Scotland branch in Edinburgh: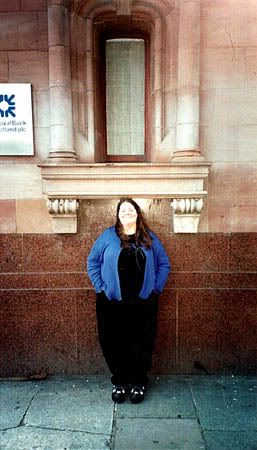 "You're the one for me, fatty!"