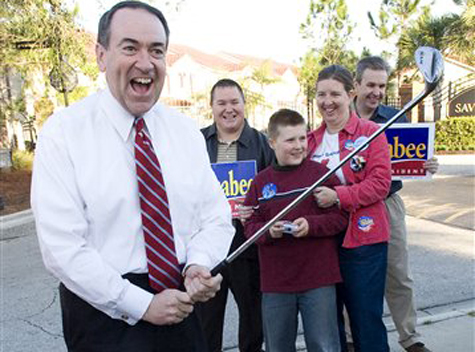 What do you know! All the clichés about West Virginia are true.
The former Arkansas governor won with the support of 52 percent of the state's GOP convention delegates on the second round of balloting. Former Massachusetts Gov. Mitt Romney came in second with 47 percent of the vote, and Sen. John McCain was backed by 1 percent of the delegates. (CNN)
Hucks gets 18 delegates from this
CAUCUS.