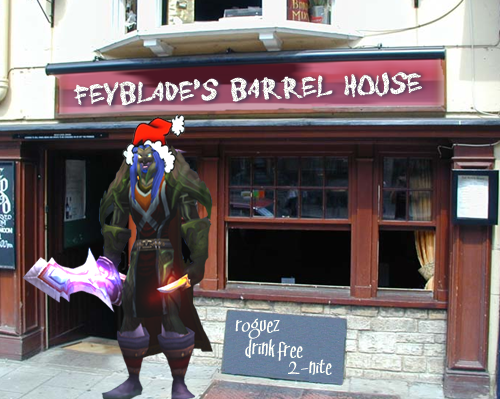 Welcome to Feyblade's Barrel House, Shakers!

Tonight, we are the guests of the night elf rogue Feyblade,
otherwise known as Mr. Shakes' WOW toon, who can be found on
the Bronzebeard server slaying things with his enormous cock
sword. The drinks are on Feyblade this evening, so belly
up to the bar and name your poison!