RNC Chair Mel Martinez
deftly explains
his rationale against the now defeated Webb amendment:
The reenlistment rates of those who have served in the theater are larger than those of any other. And, in fact, it is a testament to their courage, to their valor, and their sense of duty to their country.

I think we would demean their service if we were to say to them that there had to be a parity between the time in service out of the country and the time at home

.
You read that right. Rest = Demeaning. Consequently, I'd like to present Mr. Martinez with the coveted Shakespeare's Sister Wankstain Award.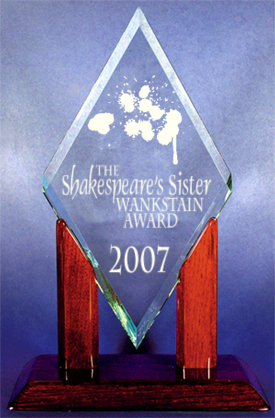 Way to go, Mel!