You were chilled and thrilled
by The Poseidon Presidency
and The Bonnet That Ate My Brain!

You clung to the edge of your seat
during Attack of the Two-Headed Bloggrrl
and The Bullshit That Won't Die!

You gasped at the very sight of The Gas Goblin!

And now you will scream with horror at The Green Slime!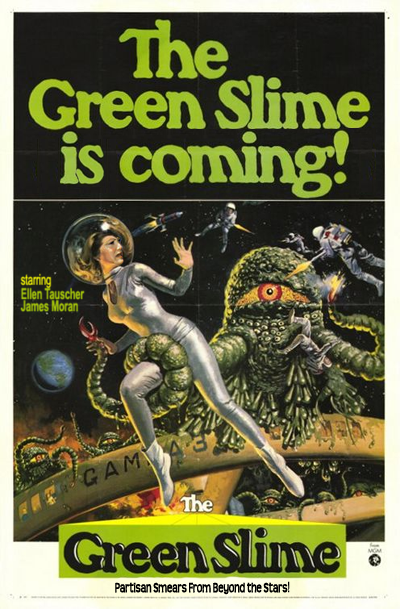 Lawmakers Describe 'Being Slimed in the Green Zone'
. With extra helpings of the Green Zone Fog.
More from
Drum
,
Josh Marshall
,
Steve M.
,
Steve B.
,
Attaturk
, and
Blue Girl
(a different one from this
Blue Girl
, who, btw, sent me the most awesomest gift which will soon feature in a post…).