1972:
Dan Rather reports on the Nixon campaign, and the Boy Genius shows up, talking about getting young people excited about the Republican Party.
Via
Echidne
, who says: "It is an interesting video to watch if you like the history of politics in general, too. And note the strict gender division of labor."
I nicked the title of the post from
Cliff Schecter
, who accuses Rove of looking like Skippy from
Family Ties
. Heh.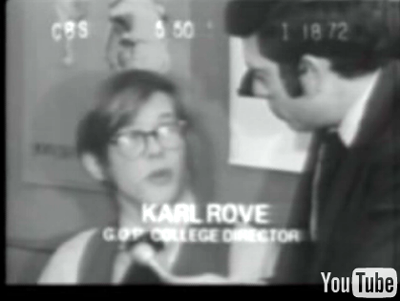 He was my worst nightmare before I was even born.