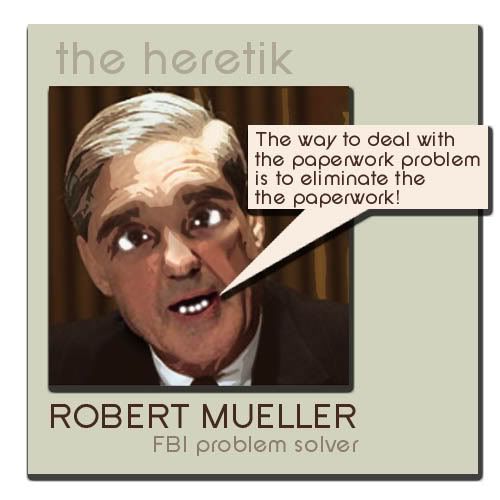 From the people who couldn't get the paperwork right in the first place on National Security Letters comes the improvement.
Now
paperwork
won't be needed at all.
The new instructions tell agents there is no need to follow up with national security letters or subpoenas. The agents are also told that the new letter template is the preferred method in emergencies but that they may make requests orally, with no paperwork sent to phone companies. Such oral requests have been made over the years in terrorism and kidnapping cases, officials said.

"Emergencies will still come up. If we have a child kidnapping or a 'ticking bomb' terrorist threat, we will ask the telecommunications carriers to provide records under the authority provided by law," said FBI Assistant Director John Miller. The new procedures, he said, will include "an audit trail to ensure we are doing it the right way."
Phoning it in?
Because we said so is now the order of the day. Phone companies can
volunteer
to give up records if they get a request in
good faith
from the same government that showed so little good faith previously.