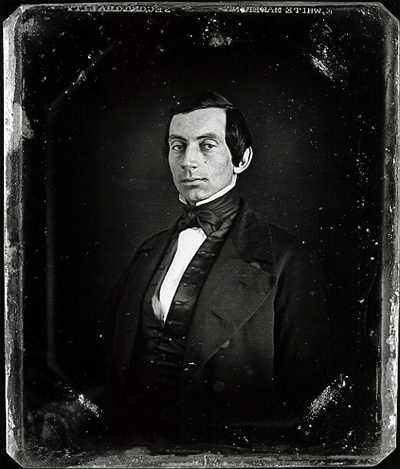 Just in time to celebrate his birthday is a heretofore undiscovered daguerreotype of President Abraham Lincoln. Because I'm a huge nerd, I naturally think this is supercool, particularly all the details about the analysis done to confirm the identity of the young man who sat for that portrait so long ago.
He's very handsome. Kind of Jeff Goldblum-y. Maybe a bit Malan Breton-ish.

Via Amanda, who got it from Poputonian at Hullabaloo.