Olivia: "Hiya! What's going on? Are you gonna
throw something? Time to play? Let's race!
Come on—you start down the stairs and I'll fly
past your feet and almost trip you so you risk
breaking your neck! Haha! That's my favorite
game! Do you like it, too? Let's go!"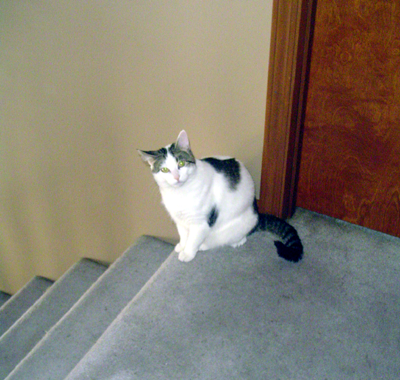 Matilda: "Wev."