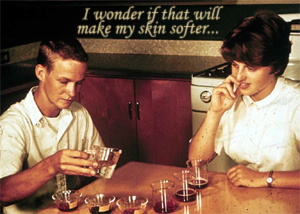 And what's your science project, Sally?Well, first I put this colored liquid on my fingernails and let it harden, and then I put this, like, totally sciencey elixir on it, and a supercool chemical reaction happens, and then—zow!—my fingernails are clear again.So…your science project is nail polish remover?Uh-huh. I learned all about it with my Discovery Channel Store Deluxe Nail Salon for girls!
Mike the Mad Biologist
is wondering if the Discovery Channel Store is being "run by sexist pigs," and after reading his post and wandering over to the site myself, I'm beginning to wonder the same thing.
A colleague looking to buy Christmas gifts went to the Discovery Channel store page and noticed that boys and girls had two different pages. It's nice to see that a company supposedly dedicated to scientific inquiry has decided that girls don't like or want science.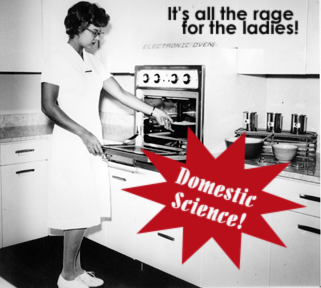 Compare the first five items offered for boys:
~ Discovery Whodunit? Forensics Lab
~ Discovery Fingerprint Lab
~ Discovery Speed Detector
~ Radio Control Equalizer Stunt Car
~ Discovery Remote Control Chromashift Roboreptile
…to the first five items offered for girls:
~ Discovery Ultimate Pottery Wheel
~ Discovery Knit Kit
~ Discovery Deluxe Nail Salon
~ It's My Life Scrapbook Kit
~ Discovery Friendship Bracelets
Mike notes "you have to get to the bottom of the girls page to see the 'Discovery Whodunit? Forensics Lab'—the
first
item for the boys," and also questions whether Marie Curie played with
Jelloopdeloops
. Well, pre-feminism, science wasn't so much about accessorizing as it is now! Duh.
What's actually most telling about the disparity between the boys' and girls' sections are the items that don't make the crossover between the two at all. Beyond age 12, there's no division by sex for teens and adults, so why the separation for kids under 12? Considering the vast majority of the stuff is listed on both pages, it doesn't seem to make much sense.
Until, that is, you consider how patently absurd it would be to offer a toy nail salon as an "educational toy" in a non-gendered context.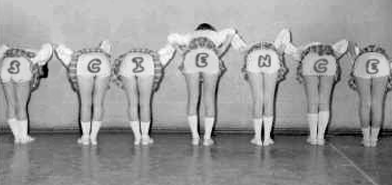 The girls of Central High show off their love of science.
Only seen through the prism of sex-separatism does all of the other completely unrelated-to-science crap being marketed to the girls—Make Your Own Twirly TuTu, Twist & Wrap Style Hair Salon, Jewelry Keeper, Fairyopolis Book, Hand-Powered Button Maker—seem passably "educational" to the uncritical eye. As expected, the stuff exclusive to the boys' section—bug catchers, erector sets,
horror balls
(grody!)—are things that shouldn't be considered sex-specific, but are, simply to offset the surfeit of pink rubbish being hawked to girls under the pretense of science.