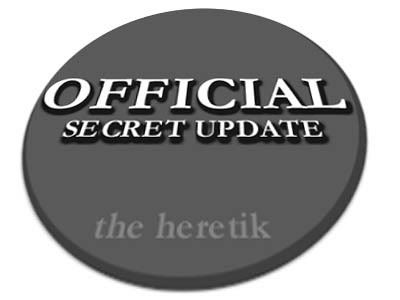 And the British government has learned:
It's more than just sixteen words here.
" . . . we would frequently argue when the US raised the subject, that 'regime change' was inadvisable, primarily on the grounds that Iraq would collapse into chaos."
Jolly good! And oh, Tony Blair lied about Iraq having WMD and the British government knew it.
And the guy who might have told all about this back then was threatened with the prosecution on an Official Secrets charge.
In the testimony revealed today Mr [Carne] Ross, [Britain's key negotiator at the UN], 40, who helped negotiate several UN security resolutions on Iraq, makes it clear that Mr Blair must have known Saddam Hussein possessed no weapons of mass destruction. He said that during his posting to the UN, "at no time did HMG [Her Majesty's Government] assess that Iraq's WMD (or any other capability) posed a threat to the UK or its interests."
Deal or no deal?
Seems DC and Downing Street didn't want to deal with Saddam the way they had all along. And we have been strung along. All along.
Mr Ross goes on to describe the war as illegal by international law and states his clear and uniquivocal opinion that action to end Saddam's sanction-busting would have been cheaper, effective and would have seriously undermined Saddam's regime - but that such actions were never even considered by the US and UK.
Wish we knew now what some suspected earlier?
Or is it what some suspected earlier that is now suspect? We are all so screwed in Iraq.