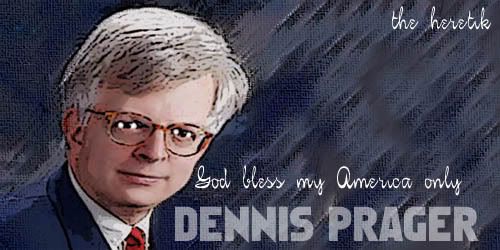 Get back on the meds, Dennis Prager.
Keith Ellison, D-Minn., the first Muslim elected to the United States Congress, has announced that he will not take his oath of office on the Bible, but on the bible of Islam, the Koran.

He should not be allowed to do so -- not because of any American hostility to the Koran, but because the act undermines American civilization.
What part of the America does Dennis Prager not understand?
Most of it.
Forgive me, but America should not give a hoot what Keith Ellison's favorite book is. Insofar as a member of Congress taking an oath to serve America and uphold its values is concerned, America is interested in only one book, the Bible. If you are incapable of taking an oath on that book, don't serve in Congress.
Forgive me, but Dennis Prager is nominated as All American Dumbass du Jour.
Who do you nominate today?