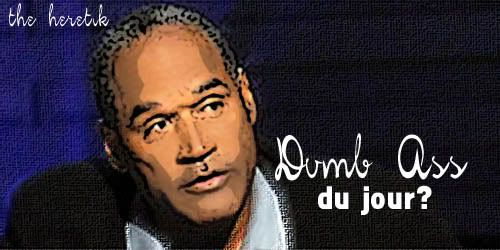 The OJ Simpson who got his bookfest unbooked and cancelled
may be the only person happy
Michael 'Kramer' Richards
took the headlines away and perhaps
cancelled
his career. So many dumbasses, so little du jour.
Seinfeld and Letterman
were there for the
apology
. Can you really write a book about some murders you didn't do as if you did and not be a dumbass? Who was
dumb on that
one? Can you rip some blacks with racist terms and not be a racist dumbass? Who is the biggest dumbass du jour?